Personal Injury Lawyer of the Month: Anne Sanders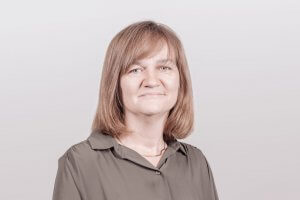 Anne Sanders is a partner in a personal injury team. She specialises in catastrophic and complex injury claims with over 20 years' experience, acting only for injured people and their families.
In her clients' words "You have been really terrific in moving the matter to a satisfactory conclusion" and "Thank you for all you have done for me and the amazing outcome from which this terrible experience has caused me".
In addition Anne was recognised in Legal 500 2020 as being "superb in all respects". Anne puts the client at the heart of everything she does and her primary focus is early rehabilitation for those who have suffered injuries.
Which areas of law do you specialise in?
I am a personal injury specialist having been a member of the Law Society's personal injury panel since 2007. I only work for injured people and their families. I deal with catastrophic, fatal and acquired brain injury cases. I deal with all types of accident, be that road traffic accident, accident at work, accident in the street.
What to you enjoy about your work?
I enjoy fighting for the individual who has been injured, for justice and to obtain for them the compensation they need to put their lives back on track after what are often devastating injuries. I truly believe that, particularly with cases against employers, that a strong legal representation is essential. More and more workers are being asked to do more difficult and risky tasks, with the erosion of Health and Safety Law apparent every day. When I succeed in a case against an employer,  I feel that I have done something for the little person, fighting against a Goliath.
What has been the highlight of your career so far?
I recognise that working for people who are seriously injured is a privilege. They come to me in a distressed state and I am their first port of call to help guide them through what can be a very difficult journey.
A case that has always stayed with me involved an 11 year old who was on her first trip out to the shops with a group of friends. She stepped out into the road from behind a van and was knocked down which resulted in tetraplegia.  There was a heavy slice of contributory negligence but this injured child had had numerous lawyers tell her family that the case was hopeless. Her settlement was over £1.5m (after deduction of 75% contrib) which assisted the family in providing her with all the needs and support required.
What is your favourite thing about working at Hodge Jones & Allen?
It is the camaraderie and the fact that not just the personal injury team but all the other teams have one united reason to do this job and that is to fight for injustice and fight for access to justice for all our clients whatever has happened to them.
Can you tell us about the most interesting case you have worked on recently?
This is a case which I concluded on behalf of a former colleague. When I inherited the case liability was still very much in denial and despite that, the opponents were talking figures. The figures started at £50,000 then £100,000 and then eventually settlement at approximately £210,000.
In our case we did not concede anything on liability. This was a claim against an employer who had asked an individual to undertake an inherently dangerous job.  I argued there would be no fault on behalf of my client as he had been asked to undertake such a dangerous task: emptying a deep fat fryer whist it was still hot rather than waiting until the next day.
This is just one example of callous employers failing to see the bigger picture. Not wanting to pay an extra hour's work for someone to come in in the morning and clean the fryer when it was cold and thereby safe. Leaving my client with life changing injuries.
Lastly when you are not at work what do you like do get up to?
I enjoy listening to music very loudly on my headphones whilst undertaking a mundane task around the home.  If I am not doing that I am usually ferrying one of my children to football or ballet. One day I will get a real hobby of my own.