Changes To The Early Notification Scheme – Looking At Compensation For Severely Brain Damaged Babies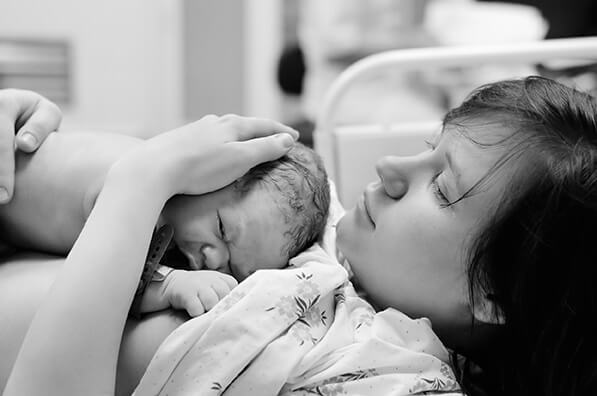 One of the changes brought about by the current pandemic has been a change to the way the Early Notification (EN) scheme works. Originally this was intended as a temporary measure to relieve pressure on Trusts, but NHS Resolution have now confirmed that this will be a permanent change, from April 2021.
What is NHS Resolution's Early Notification scheme?
According to NHS Resolution, the EN scheme aims to 'make maternity and neonatal services safer and encourages openness and honesty between hospitals, patients and families, including giving quick explanations about what has happened'.
In line with the criteria used by the Each Baby Counts programme of the Royal College of Obstetricians and Gynaecologists, the EN scheme applies to all babies born at term (≥37 completed weeks of gestation), following labour, that had a potentially severe brain injury diagnosed in the first seven days of life and:
Was diagnosed with grade III hypoxic ischaemic encephalopathy (HIE) or
Was therapeutically cooled (active cooling only) or
Had decreased central tone AND was comatose AND had seizures of any kind.
The scheme is designed to do two things:
To speed up investigations into whether or not a baby is entitled to receive compensation, reducing the need for slow and costly, formal processes where possible; and
To help ensure that steps are taken to learn from things that have gone wrong to improve maternity care as well as sharing good practice.
What has changed? Improvements to the investigation process
Previously trusts were required to report all maternity incidents of potentially severe brain injury to NHS Resolution within 30 days.
To reflect the impact of the pandemic on trusts, reporting to NHS Resolution was paused from 1 April 2020. Trusts have continued to be required to report all cases that meet the criteria to the Healthcare Safety Investigation Branch (HSIB) for learning investigations to take place. HSIB has then reported potential eligible EN cases to NHS Resolution for further consideration from a legal perspective.
NHSR report positive feedback on the revised process, and have confirmed that they will be moving the current reporting process onto a permanent footing. This means that trusts will not need to report EN incidents separately to NHS Resolution. Reports should continue to be made to HSIB which will in turn continue to inform NHS Resolution of relevant incidents.
A second 'key improvement' is that the criteria for an investigation by NHS Resolution will be narrowed to those cases where there is evidence of or the potential for a hypoxic brain injury. This will ensure that the scheme is focused on those cases where there is potential for a high value compensation payment.
What are the implications for concerned parents?
It is too early to assess the potential impact of the changes. It is possible that there will be an increase in the time taken for families to get a response from NHSR about potential compensation, as investigations will only commence after HSIB have finished their own investigations. The second "key improvement", to narrow investigations to cases where there is evidence of the potential for hypoxic brain injury, may exclude some children who previously would have been included, as NHSR specifically refer to 'a number of factors such as advances in neonatal cooling'.
Clearly if parents decline HSIB investigation then there will be no referral to NHS Resolution under the scheme, but that does not leave parents without recourse to legal advice from specialist clinical negligence lawyers if they have concerns, and even parents who have agreed to an HSIB investigation can seek initial independent legal advice at an early stage.