Hodge Jones & Allen supports CBIT's 'Be Seen, Not Hurt' campaign
The Child Brain Injury Trust's 'Be Seen, Not Hurt' campaign runs from Monday 28th October until Friday 1st November 2019. People across the county, as well as millions of children, will wear their brightest colours to work or school to highlight road safety and to raise much needed funds for the Child Brain Injury Trust's vital work.
Every 30 minutes, a child or young person will acquire a brain injury, which will have a devastating and life-long impact on not only the injured child but their family too. The Child Brain Injury Trust supports children and their families following a brain injury and helps them to come to terms with their injury.
Be Seen, Not Hurt
Sadly, hundreds of children in the UK suffer a brain injury as a result of an accident on our roads and the majority of these children were pedestrians. With the clocks going back at the weekend resulting in longer, darker evenings as well as poorer weather conditions, it is important to emphasise the need for road safety particularly at this time of the year.
Studies have shown that the highest number of accidents occur between 4pm and 8pm. Children finishing school or after school clubs will be walking or cycling home in the dark. It is therefore important for children to Be Seen, Not Hurt.
Simple road safety rules for children
Children from a young age should be taught road safety awareness and rules such as:
Stop, look and listen
Never cross the road at a corner
Always use a zebra crossing or designated crossing point
No running or rushing
Be Seen by wearing bright clothing in the day or high vis / fluorescent clothing and accessories in the night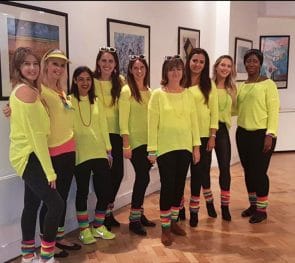 Road traffic accidents can be incredibly complex, especially when children are involved. My colleagues and I, at Hodge Jones & Allen, will be supporting Glow Day to help raise awareness in order to reduce the number of accidents – join in and wear your brightest colours to Be Seen, Not Hurt in this vital campaign.