The Bonavero Institute of Human Rights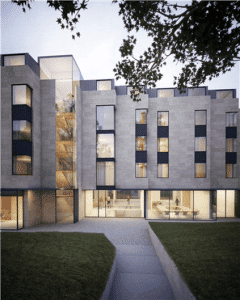 Hodge Jones & Allen is proud to be a benefactor of the Bonavero Institute of Human Rights at the University of Oxford at Mansfield College Oxford. The Institute was formally opened by Mr Kofi Annan, former Secretary General of the United Nations at a ceremony on 15th June 2018 . The launch was attended by Baroness Helena Kennedy QC, Principal of Mansfield College, Chris Patten, Chancellor of Oxford University and Kate O'Regan, the first director of the Institute and many guests from academia and the law.
Its purpose will be to foster research and scholarship in human rights law and to improve the understanding and application of human rights law.
The Institute is named after the Bonavero family whose trust has provided the Institute with an endowment to fund the Director and core staff.
This joint initiative between the Faculty of Law and the College at Oxford has been led by Baroness Helena Kennedy QC, principal of Mansfield College and a barrister well known for championing civil liberties and human rights. Helena has worked tirelessly for the last 6 years to raise the funds, and has supervised every aspect of the planning, design and construction of the Institute. The completion and formal opening of the Institute is a magnificent achievement and a tribute to Helena's passion and commitment to human rights.
"I want to express my gratitude to you and all at Hodge Jones & Allen for contributing to the Institute of Human Rights, here at Oxford. It is a wonderful project and one I know you will enjoy being associated with. The world needs well-rounded lawyers – you are all examples of that"
Responding to Helena's kind words Patrick Allen, Senior Partner at Hodge Jones & Allen said:
"I was inspired by the Institute's plans. The protection and enforcement of human rights has been core to the work of Hodge Jones & Allen from the very start of the firm in 1977. The 1998 Human Rights Act was a major milestone in the development of human rights law in the UK but the very concept of human rights has remarkably come under sustained attack in recent years, fuelled by ill-informed comment in the media and by the government.
Therefore it has never been more important that we protect these hard won rights and we are delighted to be involved with a project that will make a unique contribution to the field by research and education and improving the understanding and value of human rights law for all citizens."