Family of murdered woman failed by police given permission to proceed with legal bid for full inquest into her death
The family of a woman murdered by a double killer have been given permission to proceed in a crowdfunded legal bid for a full inquest into her death to probe police failings, represented by law firm Hodge Jones & Allen.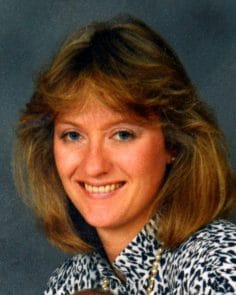 Susan Nicholson was murdered in 2011 by her partner Robert Trigg. Her family believe Sussex Police should have realised Susan's life was in danger because of Trigg's history of domestic violence and have launched a legal challenge. Despite the objections of Sussex Police and Robert Trigg, the court has now granted permission for Susan's parents to continue with the challenge. This means the case will progress to a final hearing in spring 2020.
Hundreds of backers have raised over £3,000 to support the family. The page can be viewed at www.crowdjustice.com/case/justice-for-susan
The police had been called to Susan's flat six times in the weeks before her death following reports of violence. Sussex Police were aware that Trigg had a long history of violence against women, causing one former partner to be hospitalised after he brutally assaulted her. They were also aware that Trigg's former partner Caroline Devlin had died in bed with him five years before, but they had concluded that she had died of natural causes.
Susan's family believe that Sussex Police should have realised that Susan's life was in danger from Robert Trigg and they failed to protect her. They argue this breached her rights under Article 2 of the Human Rights Act, the right to life.
Trigg was only convicted of the murder of Susan and the manslaughter of Caroline in July 2017, after six years of fighting by Susan's parents. Trigg was sentenced to 25 years in prison.
The original inquest into Susan's death had concluded that it was an accidental death. After the conviction the High Court quashed the original inquest and ordered a new one, but the West Sussex Senior Coroner has ruled that there will only be a short inquest into Susan's death, because she does not believe it is arguable that Sussex Police breached Susan's right to life by failing to protect her from Trigg.
Susan's parents Peter and Elizabeth Skelton want a full 'Article 2' inquest to look at whether the police could have prevented Susan's death so that Sussex Police learn to protect women in her position better in the future. They have begun judicial review proceedings to challenge the coroner's refusal to hold a more far-reaching inquest.
Sussex Police had said they were neutral on the issue but have now argued to the court that the judicial review should be dismissed. They have also indicated that they will claim their legal costs from Susan's parents should Sussex Police win. This bill so far is over £6,000.
Robert Trigg himself has also joined in. He has argued to the court that Sussex Police did their job properly and the challenge should be dismissed. However, he argues that the fresh inquest should look again at whether he was responsible for Susan's death, even though the proper channel for this argument would be to appeal his criminal conviction.
Now that permission has been granted, Susan's parents are at real risk of having to pay the police's costs if they lose at court. Susan's parents have tried to raise money by crowdfunding, but the police costs are already significantly higher than the money they have raised so far.
Susan's son Joe, 32, from Worthing, West Sussex, said: "Trigg would have killed again and again if my grandparents hadn't fought so hard for Sussex Police to take my mum's death seriously. It's because of them that he is in prison now. It's really upsetting that Sussex Police are now fighting to prevent a full inquest into whether they did enough to protect my mother from Trigg. They should be wanting to ensure that they are doing all they can to protect victims of domestic violence like my mother and Caroline Devlin from being killed by their partners. My grandparents are in their eighties. They won't give up until they know they've done what they can for my mother. I am very worried that Sussex Police will send them a big bill for their legal costs if they lose this challenge."
Susan's father Peter said: "I do not believe that Sussex Police did enough to protect Susan. They had all the information about Trigg's history of violence against Susan and other women. They knew that Caroline had died while in bed with him. Even after Susan's neighbour called the police and they found Susan with injuries to her face, they didn't see that he was a danger to her. We want to ask the officers what they did to protect Susan, and we had hoped that Sussex Police would want that, to ensure that their officers are alert to the dangers faced by victims of domestic violence and protecting them properly. We are hurt and disappointed that they have chosen to fight our challenge instead, and that they want us to pay their legal costs if we lose."
Alice Hardy, Partner at Hodge Jones & Allen, who is representing the family, said: "It is hugely disappointing that Sussex Police appear determined to fight this challenge to the Coroner's decision, and to threaten Susan's elderly parents with a large bill for their legal costs in doing so. Susan's family have already been through enough. After Trigg's conviction a Sussex Police officer visited Susan's parents and apologised to them. It is incredible that Sussex Police now seek to avoid a full inquiry into whether Susan was adequately protected, and to intimidate Susan's parents into withdrawing their challenge. It suggests that they are determined not to learn lessons from Susan's death. The behaviour of Sussex Police in this case is bad news for victims of domestic violence."
The family is calling for help to continue their judicial review proceedings by raising funds at https://www.crowdjustice.com/case/justice-for-susan