Prison Service Apologises For Failings After Man Took his own life in Jail
The Prison Service has apologised to the family of a man who took his own life while he was on suicide watch.
Haydn Burton, 42, a Fathers for Justice Campaigner, was found hanged in his cell at Winchester Prison despite being on hourly suicide watch as part of the ACCT' (Assessment, Care in Custody and Teamwork) regime – a scheme designed to care for prisoners at risk of suicide or self-harm.
Haydn made threats to kill himself and told a listener he had made a noose which he would use unless issues around access to his money were resolved.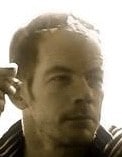 Despite this an officer did not check on Haydn properly, just briefly looking into his cell, and an hour later he was found hanging.
Haydn's death at HMP Winchester was not isolated; 2015 also saw the self-inflicted deaths of Sheldon Woodford and Daryl Hargrave at the prison.
Prevention of Future Deaths (PFD) reports – criticising the lack of mandatory ACCT training – were issued by the coroner following inquests into all three deaths.
In a letter to the family James Bourke, Governor of HMP Winchester, said: "HMP Winchester has learned a number of invaluable lessons following the investigations into the circumstances surrounding Haydn's untimely death and a number of changes have been implemented to bring about significant improvements in healthcare provision and communications, particularly in the management and implementation of ACCT plans at the prison.
"I am sorry that we did not take all the measures we should have to keep Haydn safe from harm. I do offer you my deepest sympathies for your loss."
The Ministry of Justice has agreed to pay an undisclosed settlement to Haydn's family after admitting breaching his right to life under Article 2 of the European Convention on Human Rights
Haydn's brother, Lee Carter, 47, from Milton Keynes, said: "If somebody didn't follow a mandatory procedure in their job and somebody died, as a result, they would lose their job and potentially face criminal charges. In the prison service, you get a little bit of a telling off. It makes a mockery of the system and it's like health and safety doesn't matter. It's like the prison service is a law unto itself.
"The governor of the jail came down to the inquest and apologised for Haydn's death but almost to the hour, somebody else had hung themselves in the prison. It was clear to us all that there was still a problem in the prison.
"This whole affair has made me really angry. Not only has the prison service failed Haydn they are continuing to fail people. It's been almost 30 years since the Woolf report and the prisons are still a mess. Lives are being lost as a result."
Haydn was arrested in May 2015, for an alleged assault and expressed suicidal thoughts. He had then suffered abuse in jail after he fell into debt as he was unable to get access to his money in his prisoner account.
On June 17 he appeared via video link at Winchester Crown Court and said that he had been stabbed in jail and was at risk from others. He reported this incident to the custodial manager who dismissed the incident as 'horseplay'.
On July 14 an officer put him on suicide watch after he expressed threats to kill himself and he later said he had made a noose. On the following morning, an officer 'did not break his stride' when checking on Haydn and did not speak to him. He was found hanged an hour later. He later died in hospital. An inquest found that Haydn was failed by the prison.
Lee added: "If the prison service really did feel like they had failed my brother then the member of staff who didn't do his job when he should have checked on Haydn that morning would not be working there anymore. If he had done his job then Haydn may well be here today. All we really wanted was for somebody to be held accountable for his death."
Dad Colin Carter, 69, from Twyford, Winchester, branded the failure by officers to check at risk prisoners "absolutely shameful".
He said: "The fact is that my son should have been regularly monitored, but he was left long enough to fashion a ligature and do what he did.
"I honestly believe it wasn't his intention to kill himself. He wanted to be moved as he was being pressed for money by someone he had borrowed money from. He was in a situation where he couldn't get access to his money, even though he had it in his bank account, and as a result, he was getting bullied.
"Haydn was living with me before he went into prison and I miss him terribly. We had our ups and downs, but in the period when he was living with me again we had buried the hatchet and it felt like I had got my son back again. I'm thankful for that time and there isn't a day that goes by that I don't think of him."
Jocelyn Cockburn, partner at Hodge Jones & Allen who is representing the family, said: "Haydn was a vulnerable prisoner who had threatened to commit suicide and was let down by systemic failings at Winchester Prison. Unfortunately, Haydn's death was not unique; there was a spate of suicides at the jail around the time of Haydn's death, illustrating the chronic flaws at the prison that desperately need addressing. Our prison system is in crisis and it is a national scandal that the number of deaths in jails rose 10 per cent last year. Those most in need with mental health issues are clearly not getting the care they need as the system is stretched to breaking point. It is imperative that the Government gets to grip with this problem before many more lives are lost unnecessarily."