Family of murdered woman failed by police launch legal bid for full inquest into her death
The family of a woman murdered by a double killer have launched a legal bid for a full inquest into her death to probe police failings.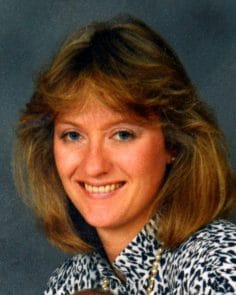 Susan Nicholson was murdered in 2011 by her partner Robert Trigg. The police had been called to Susan's flat six times in the weeks before her death following reports of violence.
Sussex Police were aware that Trigg had a long history of violence against women, causing one former partner to be hospitalised after he brutally assaulted her.
They were also aware that Trigg's former partner Caroline Devlin had died in bed with him five years before, but they had concluded that she had died of natural causes.
Susan's family believe that Sussex Police were aware that Susan's life was in danger from Robert Trigg and failed to protect her. They argue this breached her rights under Article 2 of the Human Rights Act, the right to life.
Trigg was only convicted of the murder of Susan and the manslaughter of Caroline in July 2017 after six years of fighting by Susan's parents. They eventually hired a forensic pathologist who concluded Susan has been suffocated.
After Trigg's conviction the High Court quashed the original inquest and ordered a new one, but the West Sussex Senior Coroner has now ruled that there will only be a short inquest into Susan's death.
Her parents Peter and Elizabeth Skelton and her sons Joe and Marc Nicholson, want a full 'Article 2' inquest to look at whether the police could have prevented Susan's death so that women in her position are not let down in the future. They want to commence judicial review proceedings to challenge the coroner's refusal to hold a long inquest.
Susan's son Joe, 32, from Worthing, West Sussex, said: "We want to be able to hold the police officers to account for whether they did enough to protect my mother, particularly after being called several times to her house. He would have killed again and again and I think the coroner should be investigating whether more could have be done to stop him.
"I want the police officers to be on the stand and answer questions about why they didn't do more to stop Trigg from murdering her. I believe the police are responsible for her death and for knocking my life sideways in my twenties. Losing my mum had a massive effect on me. Now I want the police officers to answer why they did not protect her when they knew Trigg was violent and they knew about Caroline Devlin's death."
Trigg was jailed for 25 years in 2017 for the murder of Susan and the manslaughter of Caroline.
An inquiry found that Sussex Police "missed opportunities" when investigating the women's deaths.
Susan's father Peter said: "I do not believe that Sussex Police did enough to protect
Susan, given Trigg's history of violence against her and the fact Caroline had died while in bed with him. We want to ask the officers why they did not stop Trigg from doing what he did. This is why we need a full inquest.
"We need to get to the truth as to whether our daughter was failed and whether Sussex Police recognised the danger that Trigg posed."
Alice Hardy, Partner at Hodge Jones & Allen, who is representing the family, said: "If it wasn't for the determination and strength of my clients Robert Trigg would never have been brought to justice. While he is now in prison, there remain many unanswered questions as to whether they investigated Caroline Devlin's death properly and whether they protected Susan, given Trigg's history of violence towards women generally and Susan specifically. The only way we can get to the truth is with a full Article 2 inquest. As the coroner has refused this request we have been left with no option but to commence judicial review proceedings."
The family is raising money to pay for the judicial review proceedings at https://www.crowdjustice.com/case/justice-for-susan