Widow receives long-awaited compensation owed to husband following asbestos exposure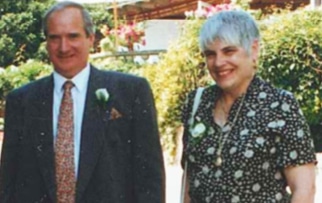 Rosita Treece has received compensation from her deceased husband's employer, John Crisp Ltd, after continuing his fight for compensation following his diagnosis of malignant mesothelioma.
Alan Treece worked as a stores keeper for John Crisp Ltd , later taken over by R Mansell Ltd, later called R Mansell Plc, in 1969, between the years of 1960-1970. During his time at the firm, Alan was exposed to airborne asbestos fibres from the handling and cutting of Asbestolux sheets on a regular basis, to supply the company's plumbers.
In 1969, regulations were introduced which required his employer to protect employees from inhaling asbestos dust, by taking precautions including ensuring that the workplace was properly ventilated, and that all employees were given protective respiratory equipment – all of which the firm failed to do.
In November 2017, Alan pursued a compensation claim, having been diagnosed with malignant mesothelioma – a form of cancer strongly linked with exposure to asbestos dust. Mansell Plc denied liability.
During the legal proceedings, Alan tragically passed away, upon which his wife adopted the claim and sought compensation he was entitled to. The South London Coroner found that Alan's death was due to the industrial disease, malignant mesothelioma.
After obtaining engineering evidence as to whether the firm had failed in its duty of care, John Crisp Ltd made a six-figure offer of settlement, which was agreed.
Rosita said: "The money doesn't even begin to make up for the loss of Alan, I am just relieved that the case has ended.
"Alan was deeply loved by all his friends and family, and I would like to thank them, and our legal team, for their unwavering support during this incredibly difficult time"
Hodge Jones & Allen has its own team of lawyers who deal exclusively with asbestos and mesothelioma claims, ensuring that they are handled with the upmost skill and care.
Isobel Lovett, a Partner at Hodge Jones & Allen who represented Mr and Mrs Treece, said: "This case is particularly tragic for Mr Treece's family, but unfortunately it is not an isolated case. Asbestos-related illnesses are not a thing of the past. Due to the long latency period between exposure and onset of these illnesses, asbestos remains a threat to many workers, particularly those who have worked in the industrial sector, impacting families up
and down the country.
"We have many people come to us, unsure if they even have a claim, but we'd encourage anyone who receives a diagnosis of an asbestos disease to seek legal guidance. We ensure that all our cases, whether pursued or not, are dealt with sensitively and with compassion, as we know just how difficult these situations can be."
For further information, please contact:
Yellow Jersey PR:
Sarah Jehan, Account Director
Sarah@yellowjerseypr.com
M: +44 (0)7930 043 188 | T: +44 (0)20 3004 9512
Christopher Flame, Account Manager
Christopher@yellowjerseypr.com
M: +44 (0)7889 297 217| T: +44 (0)20 3004 9512