Tara Busbridge, Ashford local and mother of two, dies from asbestos exposure
The family of a 47 year old woman are appealing for help after she died in March this year from mesothelioma, a form of cancer caused by exposure to asbestos. Her partner Kevin is hoping that her former work colleagues can come forward to help with information.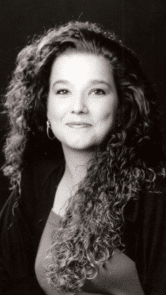 Previously Tara Busbridge, a mother of two children, had been fit and healthy and ran a thriving business with her husband. Unfortunately the type of mesothelioma that Tara had is particularly aggressive and she died within a year of diagnosis. A keen dancer and instructor, Tara was at the heart of the community and will be missed by many.
Tara had worked at Top Rank Bingo on the High Street in Ashford from 1995 to 1997. The hall was based in the old Odeon cinema known affectionately by locals as the "flea pit" and soon to be demolished. In the last year of Tara's employment Top Rank was taken over by Mecca. They carried out internal refurbishments while the bingo hall remained open to the public and staff and it is believed that during this time she was exposed to deadly asbestos dust.
She later worked between 2001 and 2017 as an accountant for Buzzlines Limited in Ashford. During her time there the company also carried out refurbishments in the office, which resulted in dust and debris in the workplace.
Mr Busbridge has instructed expert asbestos and mesothelioma compensation claims lawyers, Hodge Jones & Allen, based in London, to investigate the way in which his wife was exposed to asbestos dust at work and to find out if more could have been done to protect her from the lethal substance.
If anyone recalls working with Tara and can provide any information that may help, would they please contact Isobel Lovett at Hodge Jones & Allen on 020 7874 8502 or email ilovett@hja.net.