Grandmother Who Worked in Dusty Basement at Hospital Dies From Asbestos Related Cancer
A Grandmother who worked in a 'dusty' basement at the Royal Wolverhampton Hospital has died from mesothelioma.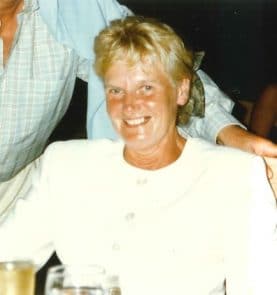 Ann Higginson, 77, who managed the medical records at the hospital from the mid to late 1990s, told how there was "dust in the atmosphere" of the basement where the files were stored.
Colleagues also reported how staff would return home covered in dust and how pipes were lagged with asbestos.
Ann, a mother of three and grandmother of five who lived in Wombourne, Staffs, until 2000, was diagnosed with deadly mesothelioma – a form of cancer caused by breathing in asbestos particles – at Christmas 2017 and died just a few months later.
Her husband Peter, 82, who was married to Ann for 58 years, said: "Ann would always come home covered in dust and had to brush it off her clothes. We didn't think anything of it at the time because nobody had warned us about asbestos."
Ann met Peter in 1958 through friends and got married in 1960.
Peter said: "It was love at first sight. After we started going out that was it. She was such a lovely person and wouldn't have a bad word to say against anyone. She didn't have anybody who disliked her.
"She was walking along in the village one day and she saw a vicar coming along the path. She asked what she was up to and the vicar said that she was having an interview at the church. After speaking for a while Ann touched her on the face and said 'you will get the job'. And she did. That was Ann, she was so friendly and lovely."
Peter, who now lives in Shoreham, near Sevenoaks, in Kent, is appealing for help from any of Ann's former workmates to provide information about her exposure to asbestos after she died in June this year.
Peter said: "I often wonder whether anybody else who worked there suffered in the same way that Ann did. There were lots of people who worked there and it would be a great help if they could get in touch with our solicitors to provide information about her exposure to asbestos."
Mr Higginson has instructed expert industrial disease lawyers, Hodge Jones & Allen to investigate his wife's exposure to asbestos dust at work and to find out if more could have been done to protect her from the lethal dust.
Isobel Lovett, Partner and Head of Industrial Disease at Hodge Jones & Allen, said: "Ann talked of working in a dusty environment at the hospital and her husband recalls her having to brush dust off of her clothes when she returned home. We are investigating whether this was the cause of her contracting mesothelioma and are appealing for Ann's former colleagues to come forward to help with our investigation into her exposure of asbestos."
If anyone recalls working with Ann or worked at Royal Wolverhampton Hospital around the same time and can provide any information that may help, please contact Isobel Lovett at Hodge Jones & Allen on 020 7874 8502 or email ilovett@hja.net.