Former contractor exposed to asbestos wins significant settlement to help his battle with mesothelioma
Alan Moutarde, 76, of Minster-on-Sea on the Isle of Sheppey, has been awarded a six-figure sum in compensation from his ex-employers, having been exposed to asbestos for more than 15 years between the 1960s and 1970s.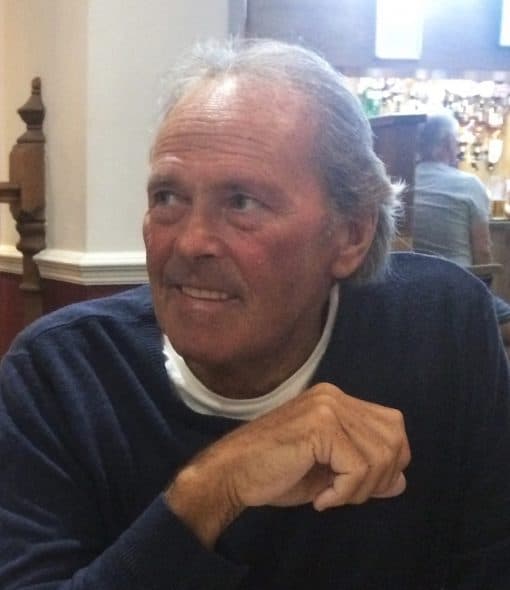 Alan had been first exposed to asbestos while erecting suspended ceilings and partitions using Asbestolux boards and tiles. Alan then worked for Unilock Limited and Unilock-Tenon International Limited, where he erected partitions inside buildings using a form of board which contained asbestos. He was never provided with breathing protection to prevent his inhaling the hazardous dust which he breathed in daily at work, even though, by the 1960s, the dangers posed by asbestos dust were well known.
He was diagnosed with mesothelioma in May 2018. After reporting fatigue and breathing difficulties some months earlier, fluid was detected in his lung, which was drained a number of times.
A biopsy confirmed that mesothelioma, a cancer linked to asbestos exposure, was the cause of the symptoms. A doctor advised Alan and his wife Carol-Ann that the prognosis was poor.
Alan instructed Hodge Jones & Allen to help him obtain compensation from his ex- employers, as he wasn't made aware of the dangers of his work with asbestos or given any protective equipment.
As his employers' insurers did not settle the claim, proceedings were issued in the High Court. At the first court hearing, the Judge found in Alan's favour on the question of liability and ordered the Defendant to pay him interim compensation.
Whist the case was ongoing, Alan's tumour showed signs of progression and so his treating oncologist recommended chemotherapy. Alan had one cycle but suffered terrible side effects and so the treatment was halted. His consultant oncologist recommended that he would likely benefit from a new form of treatment, immunotherapy, which is currently not available for NHS patients, but which can be paid for privately, at great expense.
At the door of the court, settlement was reached, with Alan receving compensation for his illness and losses and an agreement with the Defendant's insurers that they will pay for immunotherapy treatment and that if other new drugs are available in the future to treat what is currently a terminal condition, Alan can receive the new treatment at the expense of his ex-employers' insurers.
Alan said: "This is a welcome step in what has been a long and difficult process following my diagnosis. While no amount of money can make up for what has happened to me as a result of the asbestos, this settlement will hopefully make things easier. The main thing for me though, is having the security of knowing that provided my consultant recommends a particular form of treatment, even if it's not available on the NHS, my former employers' insurers will pay for it.
"I hope that we reach a time where other families don't have to go through what we have. I thank my friends, family and legal team for their support through this incredibly difficult time."
Isobel Lovett, a Partner from Hodge Jones & Allen who represented Alan, said: "This is a case in which there was a clear breach of duty by the Defendants and liability ought to have been admitted at an early stage. Instead, the Defendants insurers prolonged the matter unnecessarily to the morning of the final hearing, even then arguing that they ought not to have to pay the cost of going to court.
"The outcome can provide Alan and his family with some financial stability, though no amount of money is enough to recompense Alan for the fact that he is now living with a life- limited disease, simply from doing his job.
"He is shortly to embark on immunotherapy treatment which will be paid for by the Defendant's insurers. In addition, the agreement reached safeguards him so that if there are further developments in this field of medicine, he should be able to access the treatment he requires, at the Defendant's cost."
For further information, please contact:
Yellow Jersey PR:
Sarah Jehan, Account Director
Sarah@yellowjerseypr.com
M: +44 (0)7930 043 188 | T: +44 (0)20 3004 9512
Christopher Flame, Account Manager
Christopher@yellowjerseypr.com
M: +44 (0)7889 297 217 | T: +44 (0)20 3004 9512