HJA Proudly Becomes the First Sponsors of the Sudden Bereavement Helpline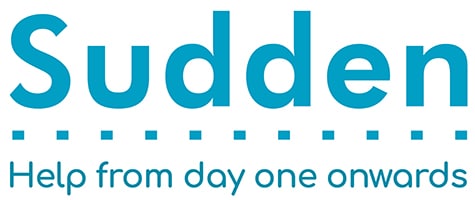 Hodge Jones & Allen are proud to be the first Platinum sponsors of the incredibly important Sudden Bereavement Helpline. Our solicitors understand that those in the early days of bereavement search for support and advice, along with signposts to practical guidance on life planning procedures and often legal advice that they may undoubtedly require. The helpline case workers are unquestionably important as they provide the bereaved with an ear to listen, advise on bereavement issues and assist with gaining knowledgeable advice.
Hodge Jones & Allen have "dedicated well over 40 years to providing legal advice and guidance to individuals at difficult and challenging times of their lives. The Sudden Bereavement Helpline fulfils a need to help those seeking advice and guidance when the worst happens."
Patrick Allen, Senior Partner, Hodge Jones & Allen
We look forward to growing our relationship with the Sudden Bereavement Helpline and supporting them create brighter days for those during their time of need.