Family launch CrowdJustice campaign to challenge decision not to hold 'article 2' inquest
The family of Susan Nicholson have today launched a CrowdJustice campaign to raise funds to challenge the Coroners decision not to hold an Article 2 inquest into her death.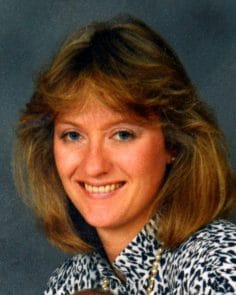 On 17 April 2011 Susan Nicholson was murdered. Her killer was not convicted until 5 July 2017. At the same trial, he was convicted of killing another woman in 2006 in similar circumstances.
Susan's family say they want an inquest to look thoroughly at whether the police could have prevented Susan's death, so that this does not happen to other families.
Susan Nicholson was murdered in 2011 by her partner Robert Trigg. The police had been called to Susan's flat six times in the weeks before her death following reports of violence. Sussex Police were aware that Trigg had a long history of violence against women, causing one former partner to be hospitalised after he brutally assaulted her.
The Police were also aware that Trigg's former partner Caroline Devlin had died in bed with him five years before, but they had concluded that Caroline died of natural causes.
Robert Trigg told the Police that he must have accidentally smothered Susan in his sleep, as they slept on the sofa in her flat together. The Police accepted this account and decided that Susan's death was not suspicious.
Susan's family believe that Sussex Police were aware that Susan's life was in danger from Robert Trigg and failed to protect her. They argue this breached her right to life under Article 2 of European Convention of Human Rights and consequently the Human Rights Act 1998.
Trigg was only convicted of the murder of Susan and the manslaughter of Caroline in July 2017 after six years of fighting by Susan's parents. Susan's parents hired a forensic pathologist who concluded Susan has been suffocated. Following his convictions, Trigg was jailed for 25 years. In the years since Susan's death he had committed further offences towards other women.
The High Court has quashed the original inquest and ordered a new one, but the Senior Coroner for West Sussex has now ruled that there will only be a short inquest into Susan's death.
What is an Article 2 inquest?
An inquest is a legal inquiry into the cause of and circumstances surrounding a death. Inquests are limited to a 'fact-finding' role and they do not seek to determine civil or criminal responsibility for a death. They are presided over by a Coroner, who can have a legal or medical background. There may also be a jury.
If an inquest hearing is held, a Coroner will consider witness evidence and sometimes expert evidence as well.
Article 2 of the European Convention of Human Rights states that "everyone's right to life shall be protected by law". It includes exemptions to this right, such as where a person has killed someone while acting in self-defence.
Article 2 also includes the requirement on the State to take appropriate steps to safeguard a person's life where there is a "real and immediate risk" to that person and that risk is known to the State.
Where there is a question as to whether a State body (e.g. the police, a hospital, a prison) did enough to safeguard a life, an enhanced inquest should be held. This is commonly called an 'Article 2 inquest'. It is wider in scope than a normal inquest and can look more broadly at the circumstances surrounding the person's death.
Why is an Article 2 inquest important?
Susan's family – her sons (Joe and Marc) and her parents (Peter and Elizabeth) – want a full 'Article 2' inquest to look at whether the police could have prevented Susan's death so that women in her position better protected in the future. The Senior Coroner wants to hold a short inquest that will not look at these broader questions. It will simply be a paper exercise, in order to record that Susan was unlawfully killed by Robert Trigg.
Susan's family want to commence judicial review proceedings to challenge the coroner's refusal to hold an Article 2 inquest.
The family is raising money to pay for the judicial review proceedings at https://www.crowdjustice.com/case/justice-for-susan