Why are more UK mothers choosing home births?
According to the ONS, The number of home births in the UK has been steadily increasing since the pandemic began in 2020. While this figure is still lower than the number of home births recorded back in 2012, when we compare this to the overall number of births in NHS facilities, home births are more popular now than they have been at any point in the last decade. Just over one in fifty (2.2%) births in the UK in 2021 were at home – that's over 13.2k.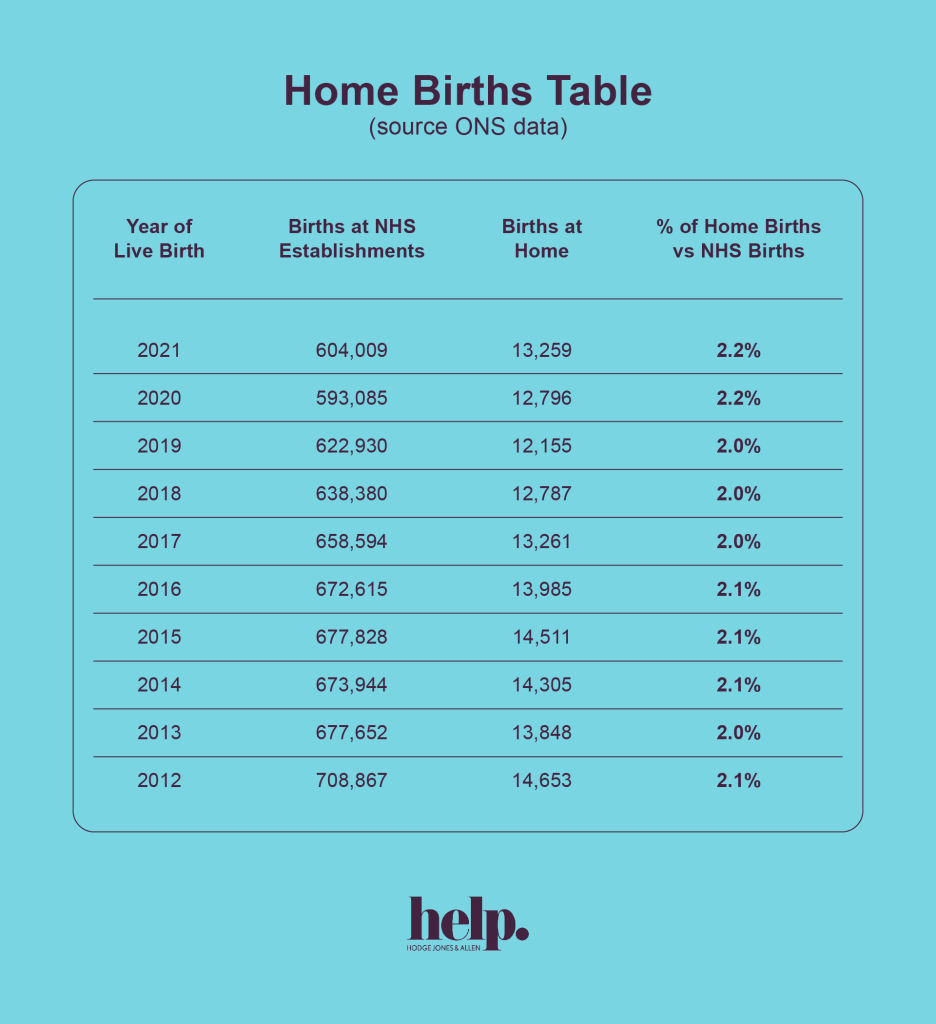 To find out why home births are becoming more and more appealing for UK mothers, we surveyed 2,000 expectant mothers on their feelings towards giving birth in an NHS hospital, versus at home.
How many UK mothers would prefer to give birth at home?
The overwhelming majority of UK mothers (80%) would rather give birth at home than in a hospital or maternity centre. The idea of being around home comforts with family and friends, as well as having more control over the birth plan, both draw UK mothers to give birth at home.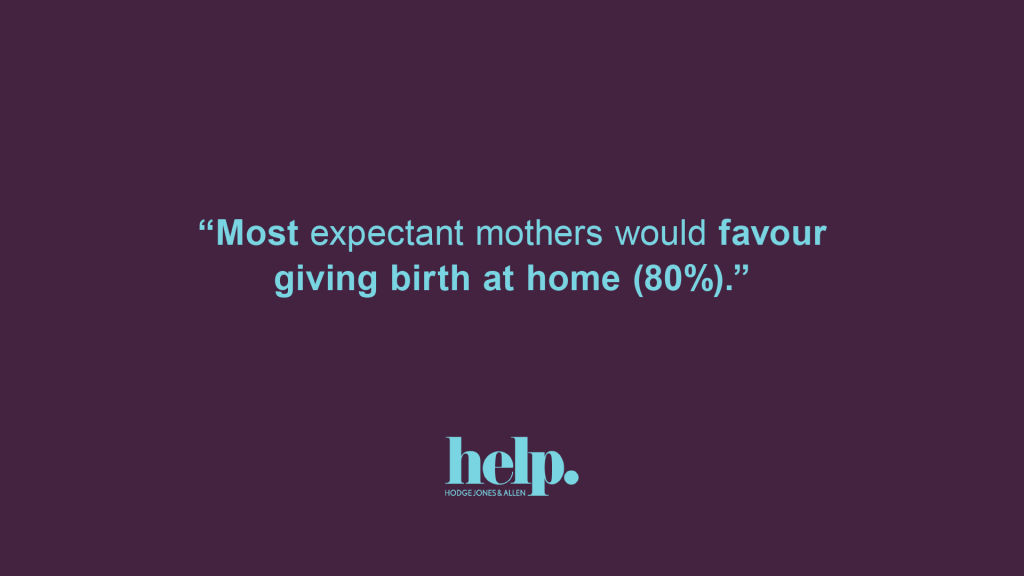 However, some regions of the UK have stronger feelings towards home births than others. In Northern Ireland, three quarters (75%) of expectant parents would prefer a home birth, compared with just two in five (60%) in southwest England.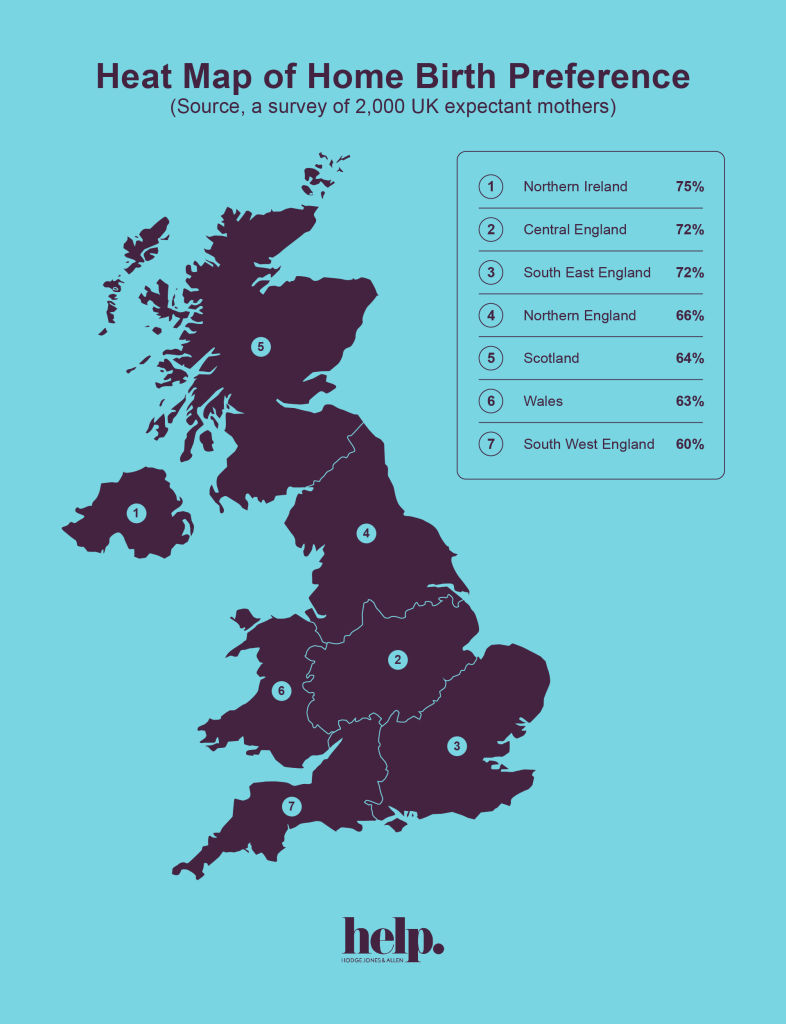 Over seven in ten (72%) expectant mothers in central and southeast England were also keen to avoid a hospital birth. This is compared to just three in five (60%) of expectant mothers in the southwest.
First time mothers are also slightly more likely to favour giving birth at home (84%) compared to expectant mothers who already have children (79%).
However, the NHS advises that if you're having your first baby, having a home birth slightly increases the risk of serious problems for the baby, from 5 in 1,000 for a hospital birth to 9 in 1,000 for a home birth. But for any subsequent births, a home labour experience is as safe as anywhere else.
What are UK mothers' concerns regarding NHS hospital and maternity centre births?
Our research found that the key driving factors behind women deciding against giving birth in an NHS facility involve concerns around health privacy, staffing and birth plans.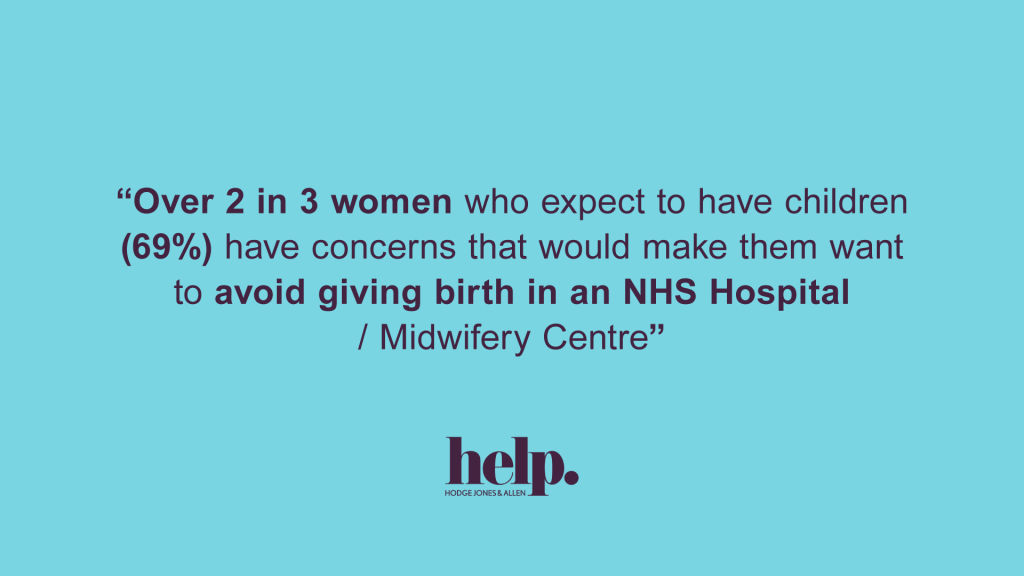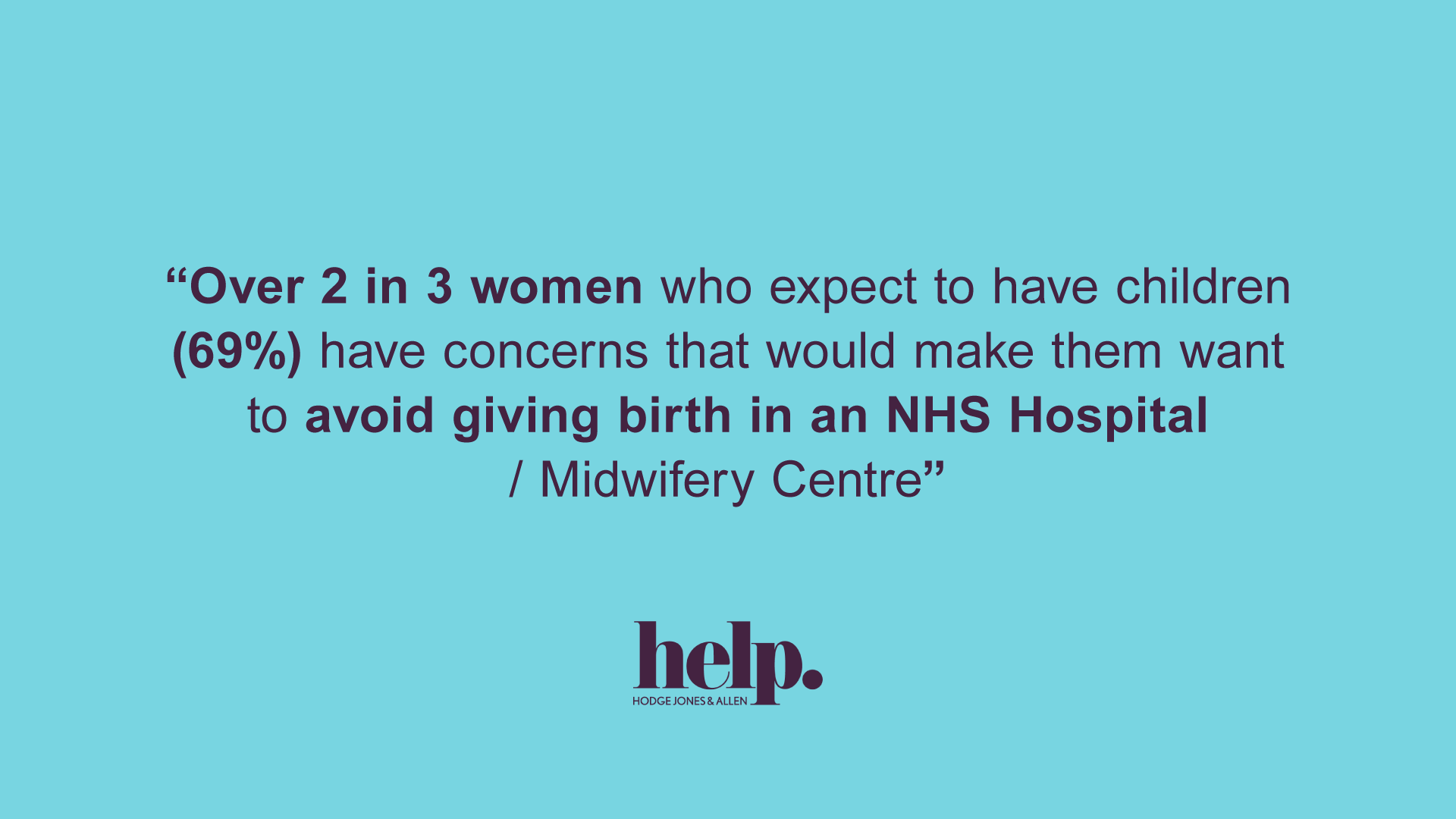 Lack of control
By far the biggest driving factor away from NHS facility births the greater freedom and autonomy that a home birth can provide. Two out of five expectant mothers (40%) liked the idea of being in familiar surroundings, with the freedom to walk around during labour – something which a maternity centre or hospital cannot usually offer.
Many expectant mothers would also prefer to give birth at home so that they may have more control over their birth plan.
16% of expecting mothers would wish to avoid an NHS facility because they would worry that changes would be made to their birth plan without their consent, and that they may generally have less control over the process. Nearly a third (30%) would rather have a home birth so that they could have more say in decisions such as labour positions.
Not being able to choose how many family members and friends can attend the birth was also off-putting for over one in ten mothers (12%).
For one in five (20%), being able to stay with their partner after birth, and the potential for more bonding time with their new baby also drew them towards the idea of a home birth.
Privacy and staffing
The next most significant pull towards a home birth for those surveyed was a greater level of privacy, including being able to minimise the number of different medical professionals that care for you.
Over a third (35%) of expectant mothers valued the privacy that home birth can provide, with a fifth (20%) worrying about a lack of privacy in a hospital.
A further one in five were also concerned about different medical staff rotating throughout their stay, with 18% saying that having a greater likelihood of being looked after by the same midwife throughout pregnancy and birth would sway them towards labour at home.
Increased health risks
Over a quarter (27%) of expectant mothers would choose not to give birth in an NHS hospital or maternity centre to avoid the risk of hospital-acquired infections like MRSA. One in five (20%) were also concerned that they or their baby could contract Covid during their time in hospital.
The increased risk of both maternal infections and third or fourth degree vaginal or perineal tears that NHs facilities present were a concern for just over one in five (22%).
What concerns do mothers have around home births?
While there are clearly plenty of reasons that pregnant people in the UK prefer the idea of a home birth, giving birth at home has its own risks, which would put off many expectant mothers.
Over half (60%) of those surveyed were concerned about something going seriously wrong that might harm their baby, while almost half (48%) worried that a home birth could increase the risk of serious problems for their baby.
On the back of this, over a third (37%) would fear ambulance delays if issues were to arise during a home birth.
Certain methods of pain relief are only available in a hospital, and a lack of access to certain kinds of treatment, like an epidural, at home troubles over two in five (43%).
Preparing to give birth can be stressful enough already without worrying about clean-up, either. One in five (20%) of those surveyed would worry about the availability of clean towels and plastic sheets at home for when their baby arrives.
Deciding where to give birth
The NHS recommends that if you have no complications and are therefore low risk, you can consider any of these birth locations, and that giving birth is generally safe to do wherever you choose. But if you have any medical conditions, it's safer to give birth in a hospital where medical professionals are on hand to help if you need treatment during labour.
Where you choose to give birth may also depend on where you live and how far you are willing to travel.
What can you do if your birth experience doesn't go as planned?
As our survey shows, there are many worries that expectant parents may feel when planning for their child's birth. It is incredibly special time for parents and if things go wrong, the impacts can be highly distressing.
If either the baby or the mother suffers an injury due to medical negligence, then you are entitled to make a claim for compensation.
Our medical negligence team have experience in the medical field, so understand the confusion and worry that a birth injury can present. We can help you with your claim and get the compensation and assistance you deserve.
About our research
We surveyed 2,000 expectant mothers from across the UK in June 2022.
Data on home birth figures taken from the Office of National Statistics 'Information on provisional birth statistics' data, published in March 2022.