Satvir Sahota
Senior Associate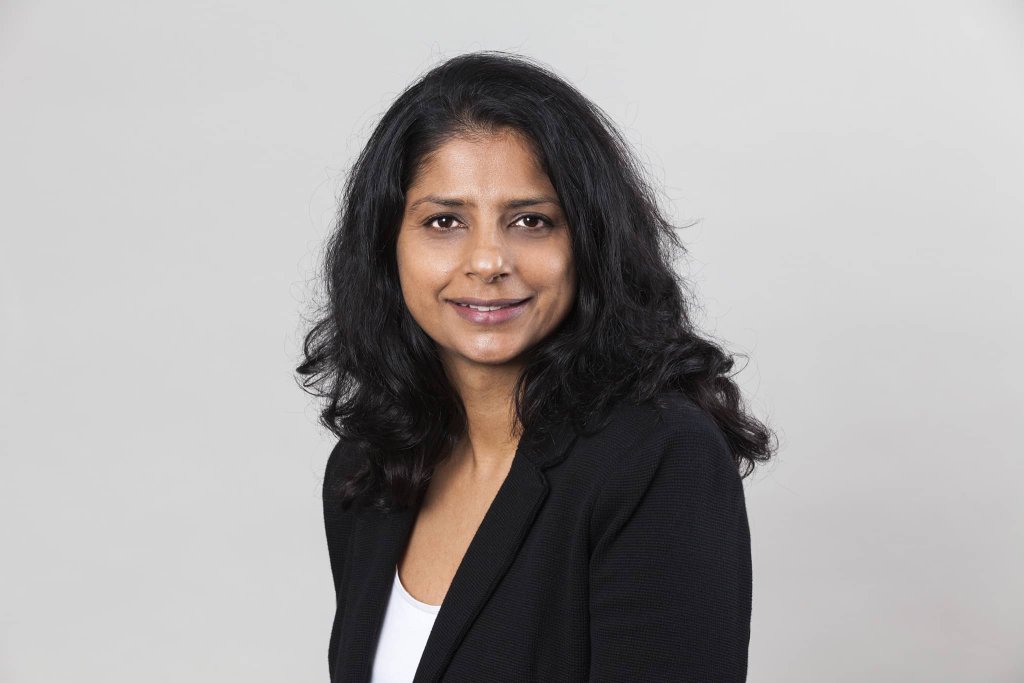 Satvir joined Hodge Jones & Allen in 2007. She was promoted to Associate in 2010. Satvir specialises in homelessness, possession and disrepair. She runs complex cases often for vulnerable clients. Her dedication to her work and determination to achieve the best possible results for her clients always pays off. Her calm and trusting nature is very reassuring for her clients.
Satvir's dedication to help vulnerable clients with housing crises extends beyond her working hours. She regularly gives up her evenings to advise at a local legal advice centre. She has good relations with external agencies and is always on hand to answer housing queries and give guidance.
Satvir is ranked in Legal 500 and Chambers 2021 in which one client stated: "She's a very considered lawyer and gets to the heart of the matter. She champions and connects with clients. She's amazing."
"She gave me complete reassurance throughout the whole process, constantly keeping me updated and giving me the peace of mind and hope that I needed to continue."
Notable Cases
Multinational insurance company seeking possession of rent act tenant's home – I settled the possession claim with the tenant receiving £550,000 to leave his property plus payment of his legal costs.
Local authority seeking possession of secure tenant's home due to allegations of anti social behaviour and criminal acts against tenant's family member – I settled this claim with the tenant keeping her home and the family member being re housed with the assistance of professional third party agencies.
Private landlord seeking possession of extremely vulnerable assured shorthold tenant's home along with a money judgment for £15,000 and tenant bringing a counterclaim for disrepair and unlawful eviction – I took this case on at very short notice at a late stage in the proceedings due to the tenant's previous solicitors firm closing down. I was very keen to assist as the client was suffering a mental breakdown and was suicidal. I gained the trust of this very vulnerable client and brought the case to a satisfactory conclusion for client thereby lifting a heavy weight off the client's mind. Claim was settled with the landlady withdrawing her claim for £15,000 and client leaving the private rented property and dropping her claims.
Secure tenant claiming disrepair against local authority landlord – I settled this claim with the tenant securing an order for the works, alternative suitable temporary accommodation for the duration of the works, compensation of approximately £10,000 plus payment of legal costs.
Family company seeking possession of rent act tenant's home – I settled this claim for possession with the tenant being granted a rent act tenancy of a brand new property a stone's throw away from his previous home, plus payment of damages and legal costs.
Client Comments
"I am writing this review hoping it will help and assist anyone else who may be in need of excellent help and advice. I sought the help I needed from the branch of solicitors Hodge Jones & Allen with a serious problem I had with Camden Council which left me with the threat of losing my home after the passing of my mother. I was introduced to Satvir Sahota who took on my case and acted on my behalf. She gave me complete reassurance throughout the whole process, constantly keeping me updated and giving me the peace of mind and hope that I needed to continue. She is absolutely professional and caring, given anyone, who finds themselves in need of someone to fight for them, a strength of being able to continue All of which is priceless. Many many thanks to Satvir for all her wonderful support and hard work."
"Excellent service from this firm with constant contact and updates on the case. Sterling service from the Housing department Especially Satvir Sahota who represents the firm and her clients' needs in a professional manner and shows and reflects empathy to clients. I will always use this firm based on my experience from Satvir and the housing department. I would recommend if anyone needs legal assistance contact Hodge Jones and Allen before anyone else."
"I appreciate all the legal services given to me by Ms Satvir Sahota on behalf of Hodge Jones & Allen. I acknowledge her excellent services, devotion of Ms Sahota towards her client, showing her loyalty and hard work to Hodge Jones & Allen."
"Thank heavens you and your kind do exist!"
"Very honest and they handle your case as if it's their own, they work very hard with out any delay, it would take days to mention all the good things, I'm just glad I met them and they handled my case."
"Being kept informed about my case and being treated like a human being."
"I been having problems with the council so I decided to find a solicitor. [I] came across HJA and was assigned to Satvir and her junior solicitor Alex, who have gone above and beyond for me. They have treated my case as if I was their only client and got the best result for me even with all the odds stacked up. I recommend them 100%%%."
Professional Comments
Satvir has received praise and recognition for her work in the highly respected legal directories, The Legal 500 and Chambers & Partners.
Ranked as a top housing solicitor in the 2021 editions of both directories, Satvir was also described as a "very strong" lawyer in The Legal 500.
"She champions and connects with clients. She's amazing."
Career & Personal Interests
Career
Satvir's legal experience is interesting and varied. She worked as a paralegal for a high street law firm in East London. She also worked as a paralegal in the Civil Litigation Department at Freshfields Bruckhaus Deringer. The majority of her work at Freshfields involved high profile and highly sensitive cases.
During her travels, Satvir took time out to work as paralegal for Sydney law firm Mallesons. She trained and qualified with Flack and Co Solicitors; the firm specialised in Housing, Welfare Benefits and Public Law and was truly dedicated to protecting vulnerable homeless persons rights.
Education
Legal Practice Course, College of Law London
Personal Interests
Satvir likes to keep active. She enjoys swimming and the gym. She loves music and holidays by the sea.